HEADSET - 2WAY, 3M PELTOR SPOTTER DELUXE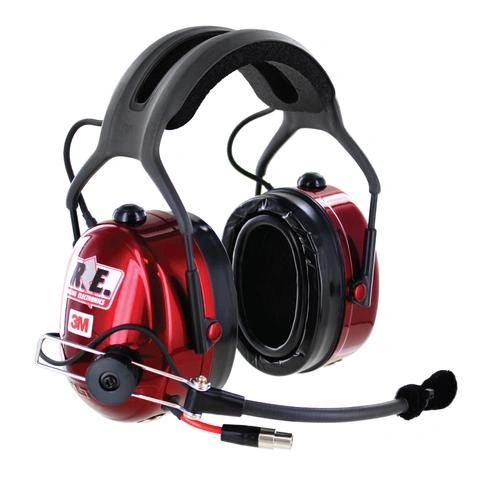 HEADSET - 2WAY, 3M PELTOR SPOTTER DELUXE
Racing Electronics introduces the Platinum Plus Spotter Edition headset.
We consulted with the top spotters in the industry to develop a custom built `off-the-shelf' headset packed with all the features & options you could possibly want! This headset comes with dual transmit ports, dual scanner ports & a remote PTT button option, ready for you to jump on the spotter stand and get to work asap.

Available in a multitude of custom options, the Platinum Plus dual radio headset is the ideal choice for the professional spotter, crew chief or race engineer. Years of development have allowed us to offer this headset pre-loaded with the features most frequently requested. All of our most popular add-on features are also available to custom build it to meet your race day requirements. Each style is equipped to perform for the most demanding customer and comes equipped with:

Super Soft Gel Ear Cushions
Heavy Duty Aluminum Flex Boom Adjuster
Light Touch Heavy Duty Cup Mounted Push to Talk Switch for Each Transmit Port
Deep Ear Cup Design for Extended Wear Comfort and Improved Acoustics
Durable and Time-Tested 5-Pin Switchcraft Accessory Ports
NRR 25db
Exclusive Over-Molded Comfort Fit Padded Headband
Dual transmit ports (1 each side) with corresponding push-to-talk buttons
Two (2) 5-Pin Listen-Only Scanner Ports – 1 each side
RT731 remote PTT switch option - pre–installed on left ear cup
Noise-Cancelling Mini Flex Boom Microphone
Custom RE Red Candy Apple Finish
Radio specific interface cables required for use - NOT included.