Can-Am X3 RACE SERIES Complete UTV Communication Kit with Dash Mount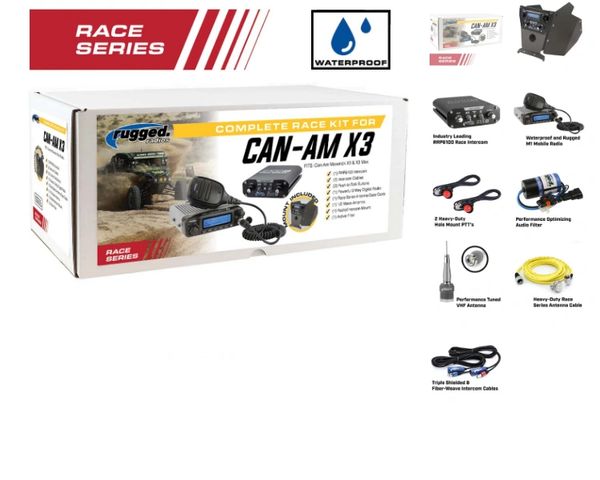 Can-Am X3 RACE SERIES Complete UTV Communication Kit with Dash Mount
The complete communications experience, purpose-built for offroad racing!
Talk between driver/co-driver, communicate with your race team, listen to GPS navigation, interface to satellite phones, play music, and make phone calls; our complete communication kits do it all! This kit features a custom mounting solution that perfectly fits your UTV.
Key Features:
Custom Dash Mount for your Can-Am Maverick X3 & X3 Max
Talk between driver/co-driver
Communicate with your chase vehicles and pit crew
Make phone calls, stream music, listen to GPS navigation
Connect optional cable to record intercom audio to GoPro or other device
Compatibility:
This radio works with all VHF business band radios operating on the same frequencies. Radio models include, but are not limited to: RDM-DB, M1, RDH-X, R1, V3, RM60, RH5R, RDH16-V, as well as Icom, Motorola, Kenwood business band radios, and more.